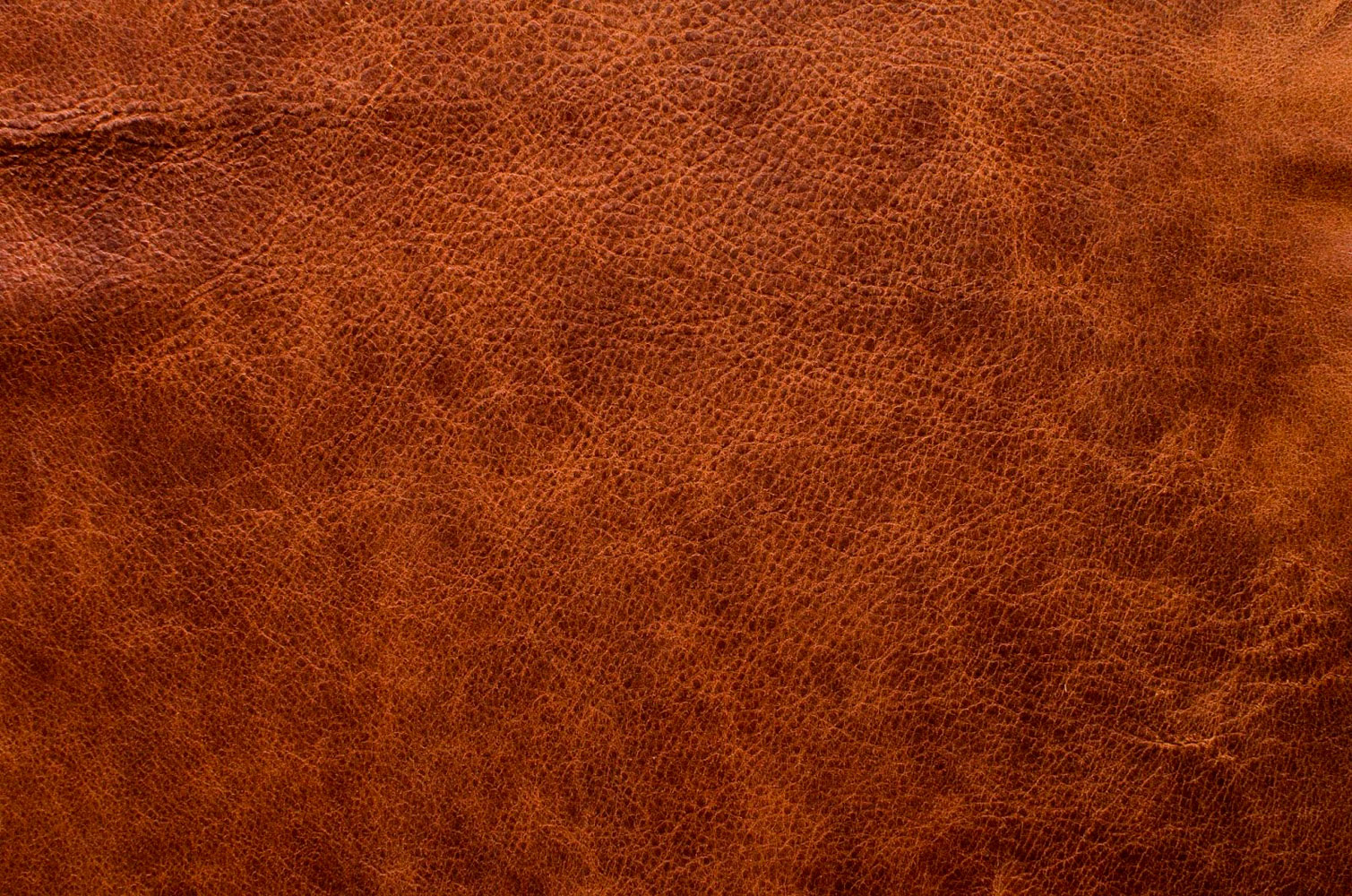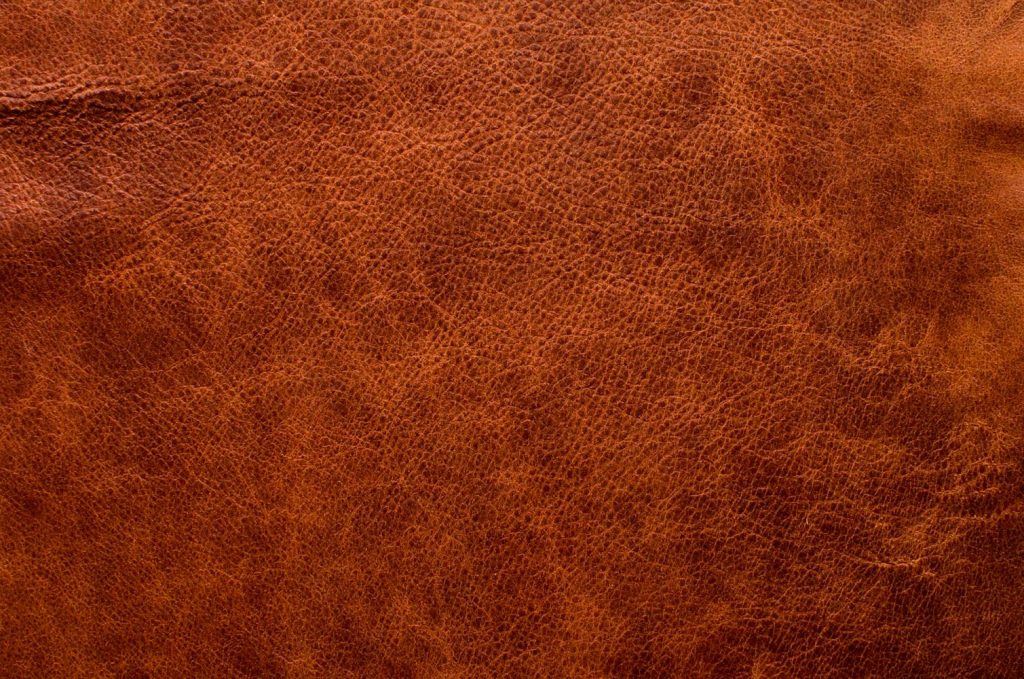 Aniline leather
This is the best quality leather there is. The surface of this type of lather is intact and shows the natural markings of the hide also known as full-grain leather. There is no cheating with aniline leather and that is why only the smoothest hides are chosen. This is reflected in the price of aniline leather items.
Aniline leather furniture feels amazing – smooth, soft and supple. You can't help but touch and feel it. The leather is usually dyed through. Depending on the original shade of the leather which can range from almost white pink or beige to very light brown, the final color of the dyed piece is deep, warm and earthy.
The drawbacks of aniline leather are that it marks easily. It readily absorbs liquids and the dye can fade over time.  However, with regular care, even with some marks, aniline leather furniture will last a very long time and even get better with age.
How to clean aniline leather?
It is hard to keep a favourite piece of aniline leather furniture looking brand new forever.  The safest thing to use for cleaning it is just water.  Not tap water but rain or distilled water. 
You hear that leather doesn't like water.  Well, it doesn't actually mind it.  What it doesn't like is the minerals in tap water.  If you distill two litres of tap water, you are likely to get about a teaspoon of minerals left behind.  If using tap water to wash the leather, these minerals get inside and on the surface of the leather and can leave white marks and make the leather looking dull.  A more extreme example of this is the white marks we get on our boots in winter when the roads are covered in salt to melt the snow. When we have snow that is.  So, always use distilled or rain water.  Luckily, here in the UK, we don't have a shortage of rain water!  Leather soaked in water, even if that is rain or distilled water, may get a little harder.  Not to worry, conditioning the leather will make it supple again.  Our leather conditioner – Chambers leather balsam will more than do the trick!
Removing ink and felt tip pen stains
This is a very tricky one. Water and conventional leather cleaners are most unlikely to remove ink of felt tip marks. You need whatever is keeping that ink liquid. In other words, you need solvent.
Watch a short video on the types of leather by Dutch company Sorensen.